Mayo GAA Photos 2016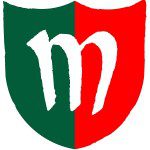 You will find all my 2016 Mayo GAA match photos here. I will upload FBD League, National Football League and Championship Mayo GAA photos here. All match photos are copyright © Michael Maye, unless otherwise credited. You can use my photos for personal use, with credit, please like & share and link back to my website. Do not use any of my photos for commercial purpose's without prior permission from me. You can contact me on my Contact Page, here on the website.
Here's some stats from 2016
Stats from 2016 are from an average year following Mayo GAA.
Distance Travelled In 2016
Match Photos Taken In 2016