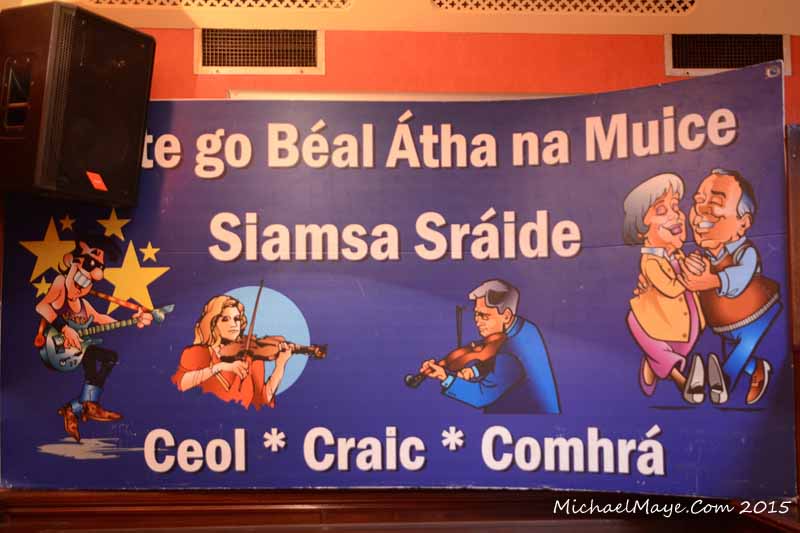 Siamsa Sraide Swinford Video
Siamsa Sraide Swinford video recorded from various years. Video from Siamsa Sraide Swinford 2008 Heritage day, Children's day 2011, Busking day 2011, Children's day 2013, Busking day 2013 and Siamsa Sraide 2015.
2015 Historical Walk Siamsa Sraide Swinford
2013 Busking Day Siamsa Sraide
2013 busking day in Swinford. Here's some music from a local group called "Colonal Buckshot Rides Again"
2013 African Drumming on Children's Day
2011 Busking Day Siamsa Sraide
Busking day at Siamsa Sraide is world renouned and has one of the biggest prize funds in Ireland. It has drawn many musicians and singers down through the years since the first Siamsa Sraide was staged in 1984. One of the more famous singers to have played on the streets of Swinford during busking day is the world famous Tommy Flemming. I did manage to video Tommy singing one of the years, '86/'87 I think, but to date I can't locate the VHS tape. Here's some local musicians playing in 2011. Anthony McGuire is on the Uilleen Pipes with Padraig Mc Neela on guitar.
2010 Hip Hop Dancing on Children's Day
Siamsa Sraide Swinford is an annual street festival for all the family, young and not so young. In the week before the festival starts there are dance class's held in the national school. Here kids of all ages are taught how to dance and on Children's day they put on a street performance.
2008 Irish Traditional Music Session in Melletts Pub Swinford
Irish traditional music session held in Melletts pub Market Street Swinford during Heritage day 2008 Siamsa Sraide Swinford. Video was recorded on a digital point and shoot pocket camera which was all I had at the time. Although not great quality footage, it still managed to record the occasion!