2023 Division 1 League Final Mayo v Galway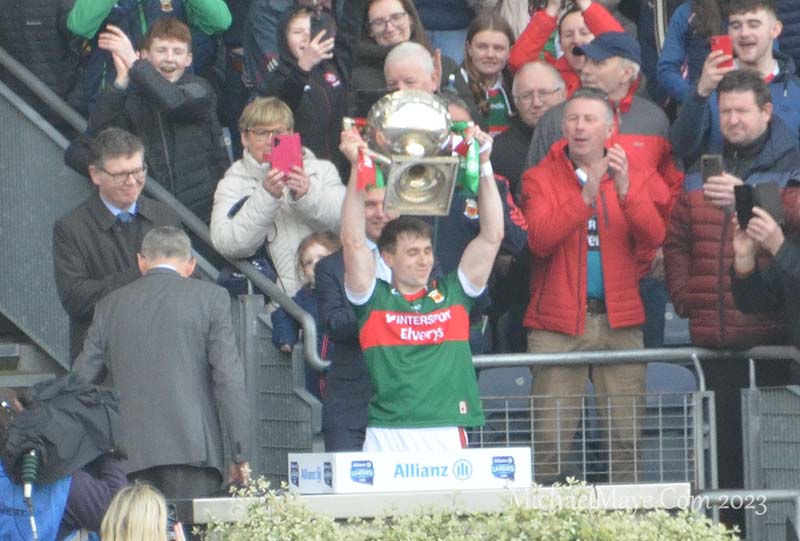 Any day that you win in Croke Park is a good day. A division 1 League final win against Galway is an even better win, more so because we didn't play that well!
In the days leading up to the match, all the usual match talk, I asked everyone their prediction. Most went for a win, a few went for Galway. I myself thought it would be quite close, low scoring but point for point, ending in a draw, with us winning in extra time. I even had thoughts of it going to penalty's.
I did not see us playing the way we did, and still come out the winners. But winners we are. I'm delighted for all the lads, another day out in Croke Park, first time playing for some. Its great to get some silverware and climb them steps of the Hogan. It sets us up nicely now for the task ahead, win Connacht again.
It was kind of a strange sort of a day, not the usual hype from Mayo supporters. Check out all the post match discussion over on WJ's blog here.
Mayo 0-14 to Galway 0-11.
Latest posts by Michael Maye
(see all)