Mayo v Galway FBD Semi Final 14th January 2023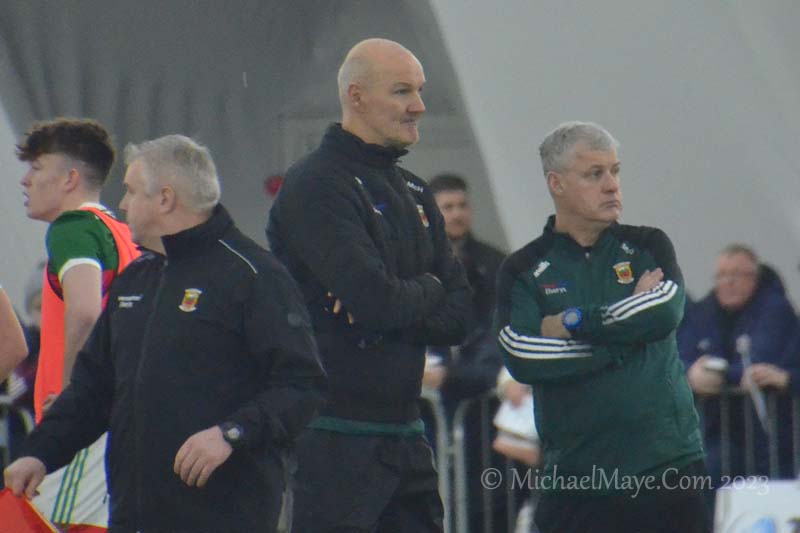 Its great to be back following Mayo GAA for yet another year. First off, I have to thank Emma for the match ticket. I tried my best to purchase one on Wednesday, as soon as they went on sale. I had the ticket in the basket at 13.00.10 and by the time I entered my card details and clicked buy at 13.00.50 the response I got back was sold out! Even the next day, a limited few more tickets went on sale again, but even with all my practice I still wasn't quick enough to secure a golden ticket. Thanks again Emma for coming to my rescue!
Secondly I have to complement Connacht GAA and all involved in the creation and running of the "Dome". I have to say its an unreal structure and a feat of modern engineering. It was a bit of a surreal experience watching a Gaelic match "inside"! It really is a great pity that the spectator capacity can't be increased. Although on exiting the dome after the match, it did take a little bit of time for people to move through the revolving doors. Well done to all the stewards too, everything moved smoothly.
One thing however, from my own point of view was the lighting. Although its perfectly adequate for the intended purpose, its a bit difficult from a photography view. Its really challenging to get the settings right, due to the lighting, the white structure in contrast to the mass green surface!
Anyway, on to the match. This was Kevin's first competitive match in his new role. There were a good few new names on the team sheet which is always great to see early in the year. Its always a bit difficult to access how a team is, so early in the year. Playing in the dome is much much faster ball than out on a heavy rain drenched pitch. One thing of notice though, I thought all the lads were super fit. Again, it would probably be a very different story out on a heavy pitch with a gale in your face!
I noticed also the tackling was super intense, a sign of Donnies techniques back in the training camp. Galway had the upper hand for about the first quarter, but then our lads seemed to settle in and started to impose their own game. A wide spread of scores from most of our forwards I think and 2 cracking goals from Paul Towey and James Carr set us up for the win. Galway did come back at us towards the end, but we had done enough to see out the win.
In the end we won by 3 points, Mayo 2-18 to Galway 3-12. You can read the full match report from Louis, over on WJ's blog. GAA.ie match report is here. 
Latest posts by Michael Maye
(see all)