The 2015 Ireland Blog Awards Vote Is Now Open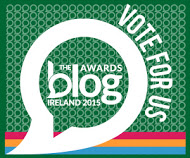 The 2015 Ireland blog awards vote is now live. The voting is open to the public from today Monday 7th September. The public vote will be open for two weeks and will close on the 21st of September. The public vote will represent 30% of the voting process. After the public vote close's, it will then be down to a panel of judges.
From what I can see you can only vote once. Though you can also vote from a different device, tablet, phone or computer. If you can spare a minute or two, would might consider giving my blog a vote. You might also share with your friends on twitter and facebook. Its quite easy to vote. The voting for each shortlisted category is based on a survey hosted on survey monkey.
( Edit:  You are not asked for any information or e-mail address. ) Edit: As from 4 pm on Tuesday the 8th September, the voting criteria has changed. You now have to give your name and e-mail address on the survey to combat misuse of the voting system. Votes already cast will still be valid and counted. Huge thank you to everyone that has voted for me to date. All you have to do is click on the link below and it will take you to this page to vote and click on MichaelMaye.Com to vote.
https://www.surveymonkey.com/r/6CRYY2D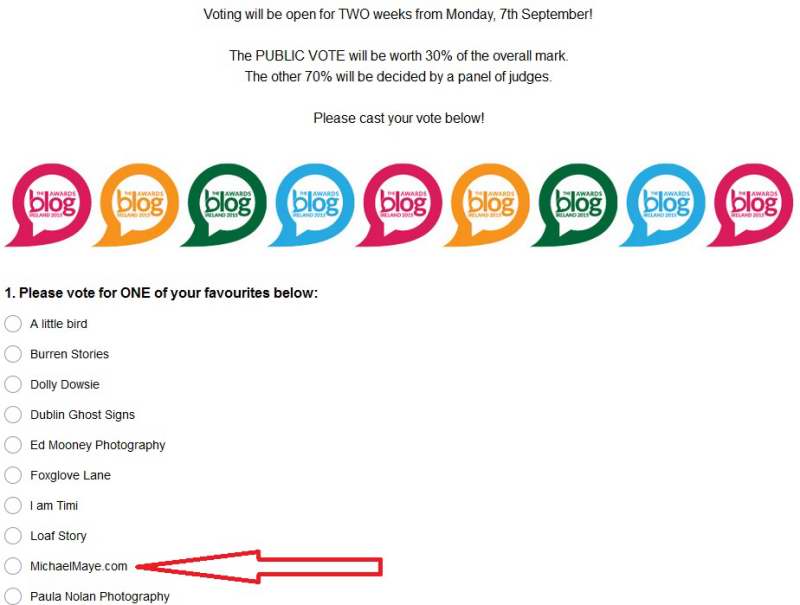 Thanks for voting for me and please do share and ask your friends to vote for me too.
Latest posts by Michael Maye
(see all)