Clare Abbey Ennis Co Clare.
It has been a while since I got to visit a Castle or old ruin. Hopefully over the next few months I'll be able to mark of a few more sites that are on my list to visit. On a recent visit to Ennis I dropped into Clare Abbey Co Clare. Clare Abbey is located about a mile and a half on the south eastern side of Ennis town. The location of Clare Abbey is a little difficult to find. As I usually do before visiting a site, I'll locate it on google maps to get the location coordinates. The morning I was there it was extremely foggy, which didn't help matters either!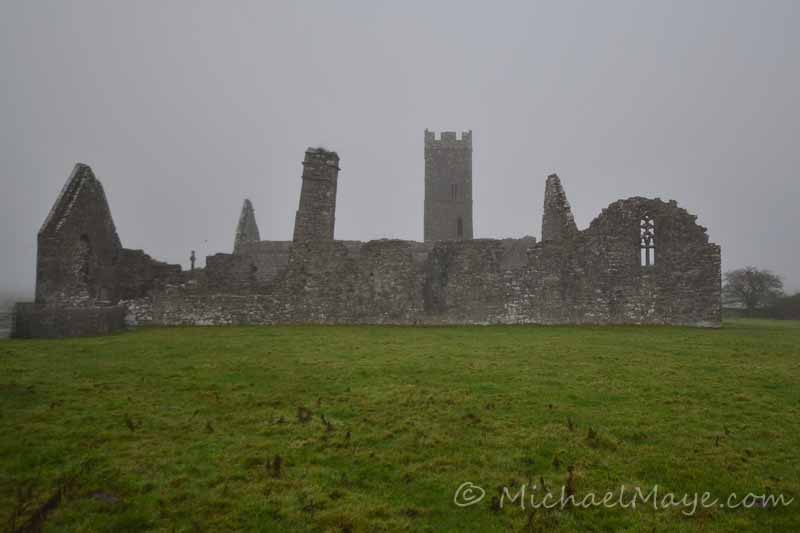 Photo: f/5, 1/250 sec, ISO-100, -0.3 exp, @16mm.
Clare Abbey was founded in 1189 by Donal Mór O'Brien and it was the first & most important Augustinian house in Clare. In 1620 it became the property of the Earl of Thomond. Parts of the single-aisled church date from the late twelfth century but most of the buildings are fifteenth-century work. These include a well-preserved east window, the tower and the domestic buildings with their unusual floral window at the south-eastern corner.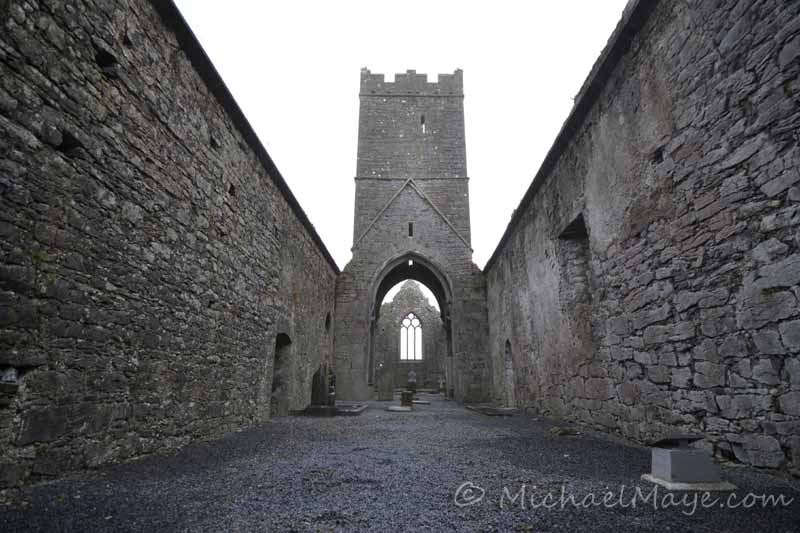 Photo: f/4, 1/125sec, ISO-100, -0.3 exp, @10mm.
A number of later additions to the body of the abbey survive as well as later buildings. There are a number of interesting sculptural features for the observant visitor. You would need to spend some time around Clare Abbey.
It is situated on an elevated site beside the Fegus River. To get to the Abbey you take a small narrow slip road off the Clarecastle roundabout. The slip road is between the Ennis road and the link road exit to the motorway off the roundabout.
Latest posts by Michael Maye
(see all)