Coolegrane Lights – project 52 #41
At our last Camera Club meeting for 2014, we decided to head out on a photo-walk to catch some of the Christmas spirit. We had originally planned to do a night shoot around town, photographing all the Christmas displays on all the shopfronts. As it was a fine night (which didn't last long!) we decided to head for the country and visit Coolegrane Lights.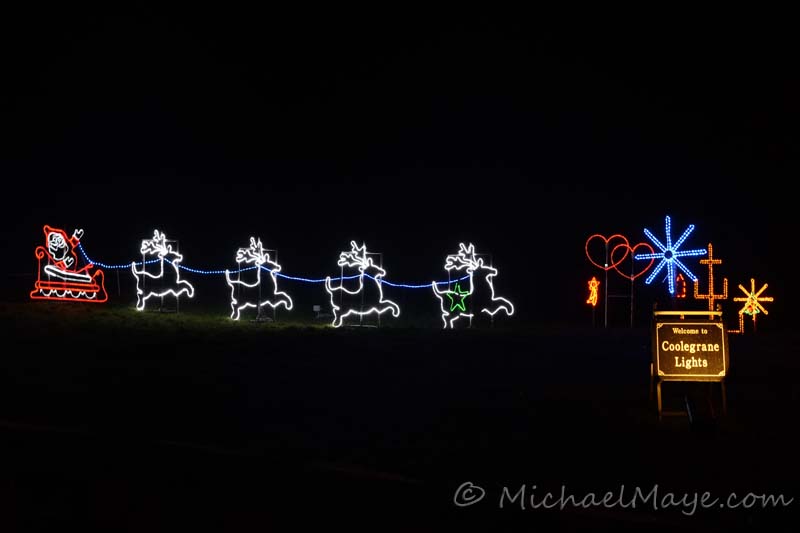 Photo : f/7.1, 1/4 sec, ISO-800, -0.7 exp, @28 mm.
The Coolegrane Christmas lights display is provided every year by the Hugh's family. Every year visitors to the display can leave a donation in the donation box provided which they donate to a different charity every year.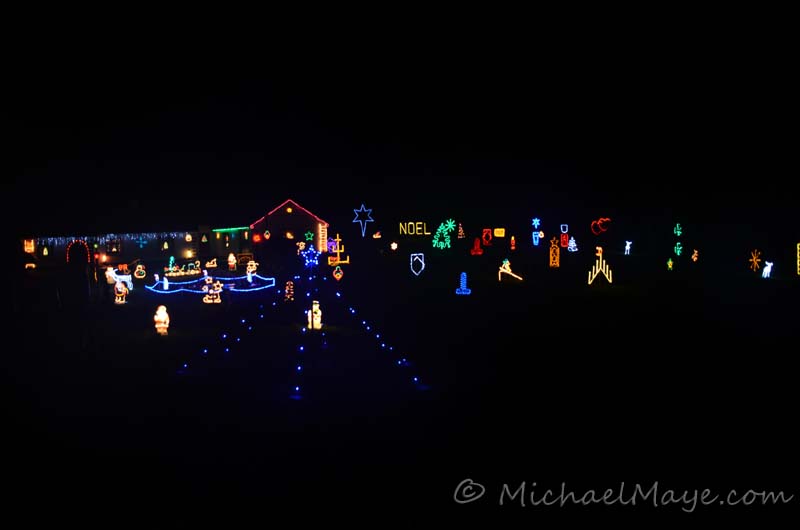 Photo : f/2.8, 1/40 sec, ISO-640, -0.7 exp @18 mm.
It took a few test shots to get a middling exposure. As what usually happens the weather didn't stay fine for very long. A heavy mist came down not long after we arrived. After a few more shots we decided to call it a night and head home.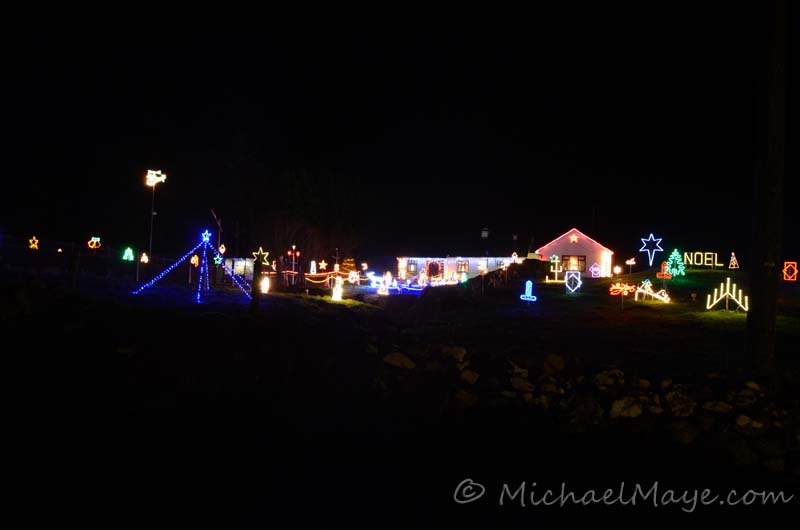 Photo : f/5, 0.77 sec, ISO-800, @18 mm.
Anyone that hasn't seen the coolegrane lights I would highly recommend a visit to them. They are easily found. Heading to Foxford from Swinford, just after Callow turn right for Bonnyconlon. At the first crossroads turn right again for Coolegrane/Attymachugh/Killasser and its just about 1/2 a mile on that road. You definitely can't miss them!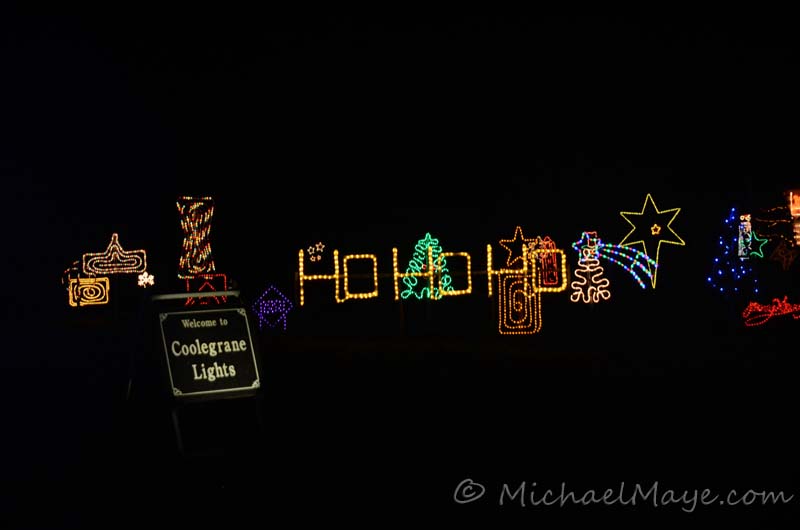 Photo : f/4.5, 1/30 sec, ISO-800, 0.7 exp, @50 mm.
The Coolegrane lights were officially opened this year by Tommy Marren from Mid West Radio. All donations go to a worthy charity every year. This year they are going to a local very worthy cause, The Róisín Tansey Fund.
Latest posts by Michael Maye
(see all)