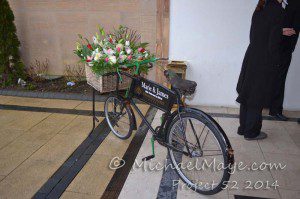 At a recent wedding of a family friend, the reception was held in the Diamond Coast Hotel in Enniscrone Co. Sligo. It was the first time I have been in this hotel and I have to say I was very impressed with the friendliness of the staff and the quality of the food, it was top class.
The photos taken here was what greeted the Bride & Groom and guests. I thought it was a nice touch. I have seen old bikes with baskets of flowers used in other tourist spots and it was nice to see colourful flowers greeting the wedding guests on a cold winters day.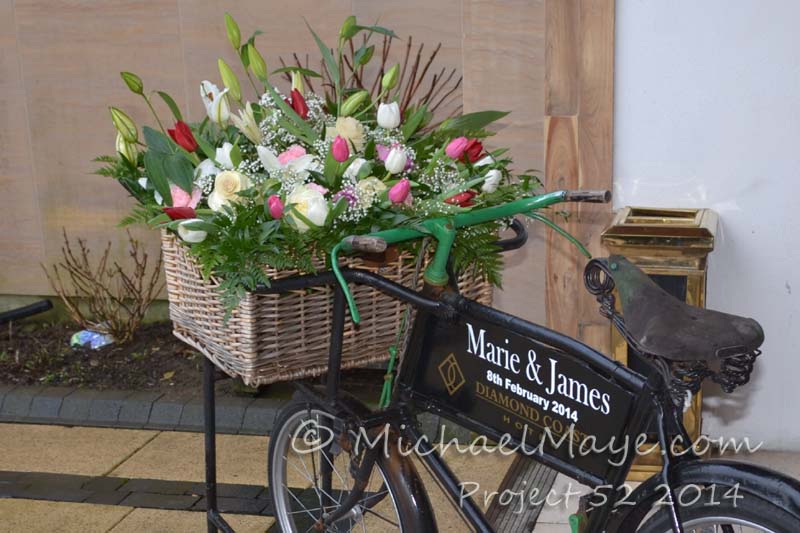 Settings used; f/4, 1/50 sec, iso-100, @ 18mm.
Latest posts by Michael Maye
(see all)