First foggy day in Swinford in 2015. Project 52 #42
Hard to believe that on only the third day into 2015, the weather resembled a day in late July. Not a cloud to be seen in the vibrant blue sky. Not quite "t-shirt" weather, but very nearly! Within minutes though, shortly after lunch that changed and we got our first foggy day in Swinford in 2015. Out of nowhere a fog descended, so dense at first you could literally hardly even see your hand in front of you. I grabed the camera and headed out to get a few shots.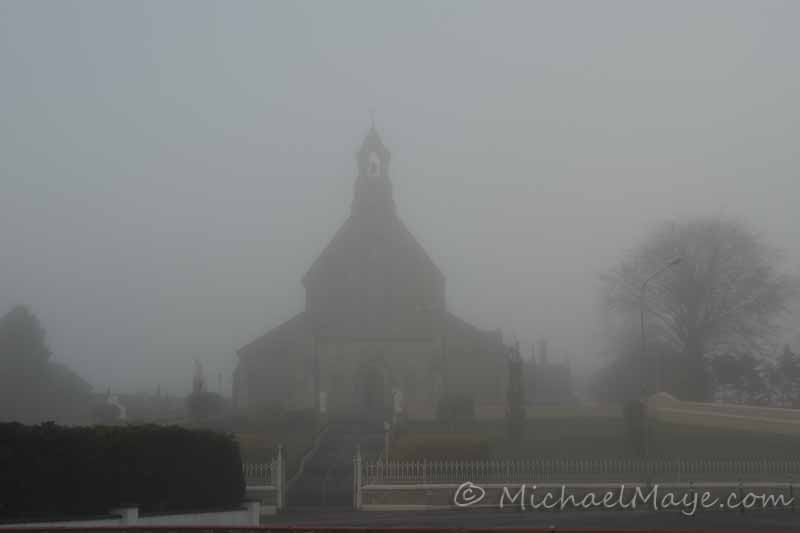 Photo: f/6.3, 1/125 sec, ISO-100, -0.03 exp, @35 mm, manual focus.
The shot above of the Church in Swinford doesn't do justice to how dense the fog was. By the time I got set up, the fog was starting to lift. Almost as fast as it came down. I had to use manual focus as the auto focus would not work because of the fog. I used the hedge on left as a guide.
Latest posts by Michael Maye
(see all)