I think everyone remembers where they were and what they were doing when 9/11 happened back in 2001. Its hard to believe it has been 13 years since the attacks happened. There has been an awful lot of work done since I was there last in 2009. There are now 2 pools, one on each of the footprints of the World Trade Centre, now known as Ground Zero.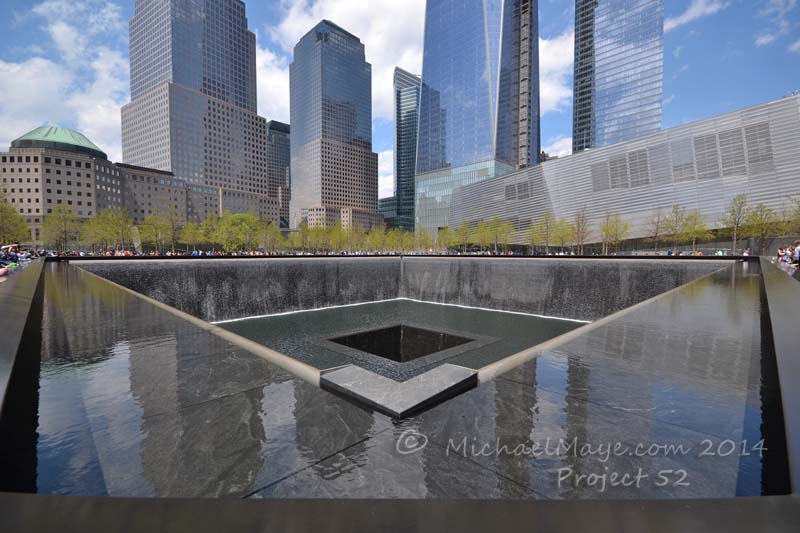 Photo: f/9, 1/200 sec, ISO-100, @10 mm, -1EV.
All the names of all the victims that perished in both towers are engraved all along each of the pools.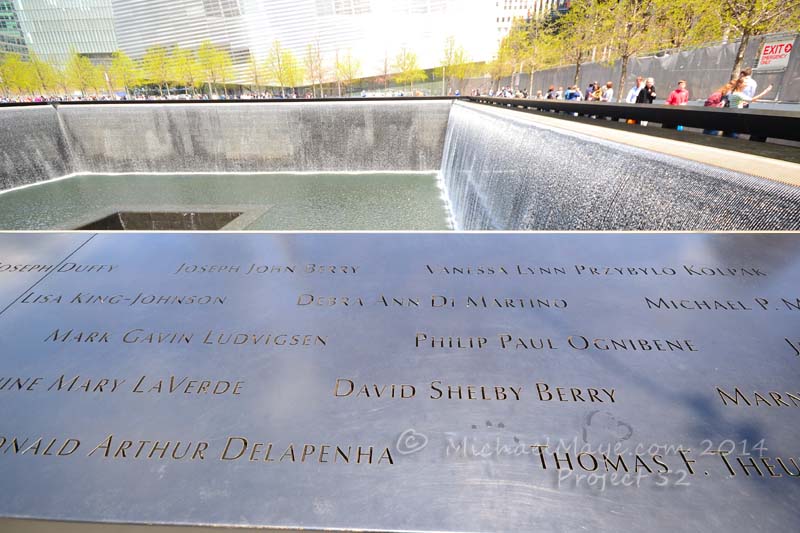 Photo: f/9, 1/160 sec, ISO-400, @12mm.
Here's a photo of the ground zero site from the 34th floor of an office block that was being reconstructed when I was last there in 2009. I could not get access to the building this time unfortunetly to re-create the same photo.
Latest posts by Michael Maye
(see all)