A rare shot to get, made more difficult with the fog! Taken with my 300mm lens, f/5, 1/1250 sec, iso 3200, had to focus on manual for the first time! You can just see Jupiter to the left, it looks a lot brighter to the naked eye.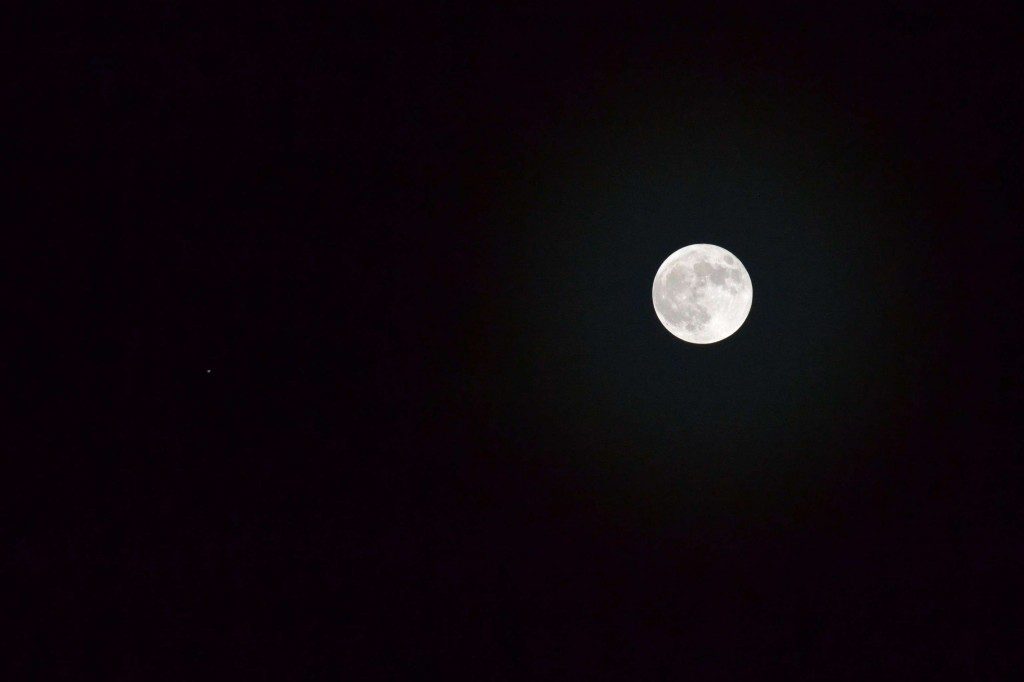 For anyone that can't see Jupiter, heres another shot I took @ f/11, 1/8 sec, iso 3200, @ 200mm. As you can see how hard it was to get both Jupiter & the Moon both exposed properly. If anyone has any suggestions on different settings to try, please leave a comment. (You can also see some lens "flare" on the bottom left)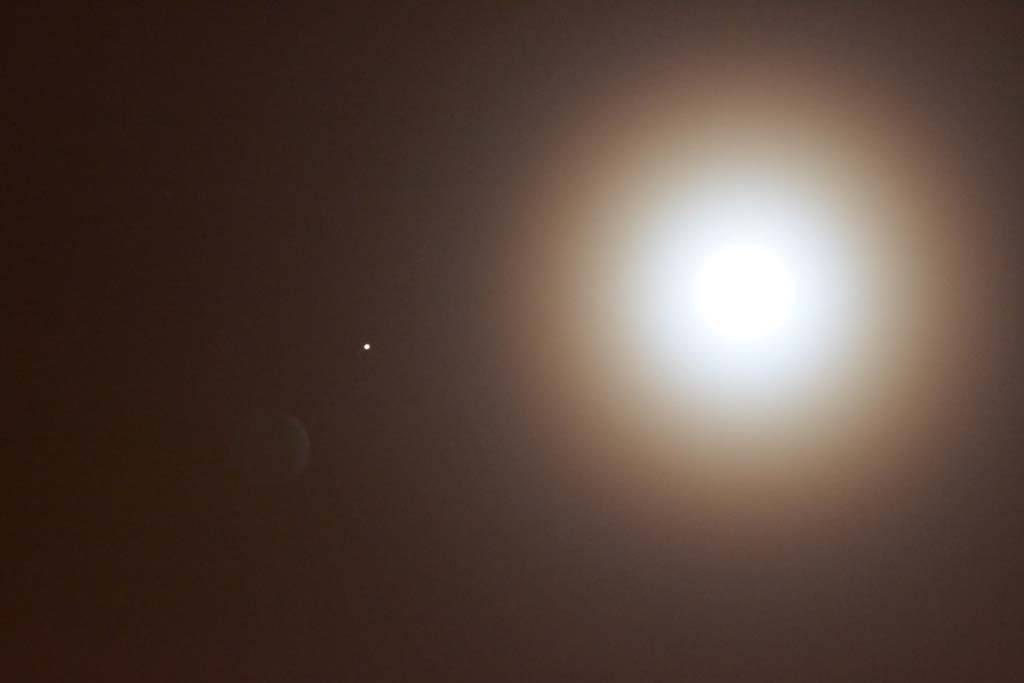 Photos taken in Swinford Co Mayo.
Latest posts by Michael Maye
(see all)