Project 52 #26
On Wednesday last 25th June 2014 the New York U14 girls visited Swinford and were hosted by Swinford and Killasser Ladies gaelic football U14's who played them in a challenge match in the amenity park in Swinford. The New York U14 girls traveled to Ireland to take part in this years Féile Peile na nÓg, this is the first year that over sea's teams are taking part in the competition.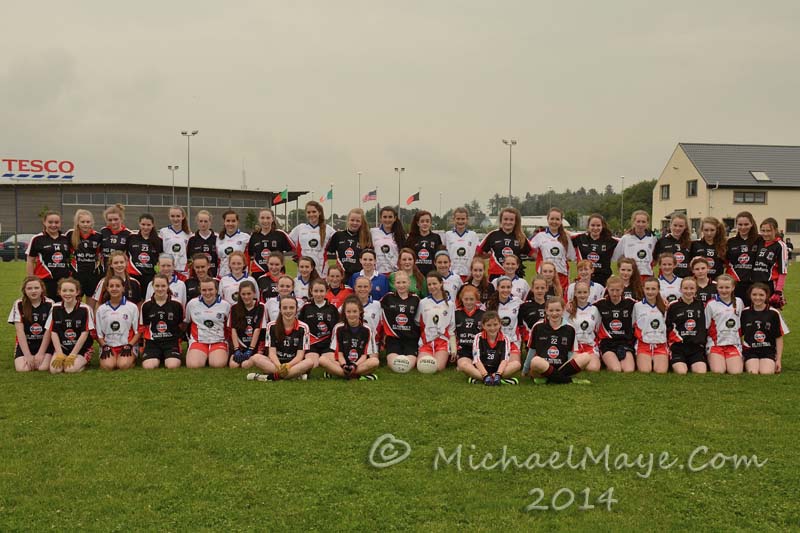 Photo: f/6.3, 1/200 sec, ISO-100, @18 mm.
This years Féile Peile na nÓge will be held in Connacht with match's played in various venue's in  Galway, Mayo, Roscommon, Leitrim and Sligo. There are eight divisions of boys U14 footballers made up from 128 clubs and in ladies there are four divisions of U14 footballers made up from 56 clubs from 29 different countries including, Scotland, San Francisco, London and New York. This year there are 184 teams taking part in Féile Peile na nÓge with 4416 footballers and 736 mentors! There are also an estimated 10,000 family, friends and supporters traveling with the teams.
All match's will take place this weekend, over Friday, Saturday and the semi finals and finals taking place on Sunday at the Centre of Excellence in Bekan Claremorris. The New York U14 girls will play against Roscommon Gaels, St Patrick's from Wicklow and Glenamaddy/Williamstown from Galway.
Click photo below to view slideshow.
New York U14 Girls in Swinford Co Mayo 25th June 2014.
Latest posts by Michael Maye
(see all)