Duffy's Old Photography Exhibition Swinford. Project 52 #37
Photo : f/6.3, 1/60 sec, ISO-100 @ 32mm.
Duffy's old photography exhibition was in Swinford during the week of the Síamsa Sráide festival this year. I have seen this exhibition a few times over the years but this was the first time that I've seen the whole exhibition together. If ever you get a chance to see it I would highly recommend it. Thanks to some research on google, the camera above I think is a 1903 Thornton Pickard, Triple extension, Mahogany & Brass Plate camera taking 3.25″ x 4.25″. (What did we ever do before google?)
Duffy's photography was an institution in Swinford for many many years. It was first established in 1912 and I can safely say that every person born in Swinford until the 70's/80's was photographed by Duffy's! The camera above was I think the very first ever bought by them. Beleive it or not the camera still works, although processing the photos is a bit more difficult nowadays because of the chemicals needed to develop them.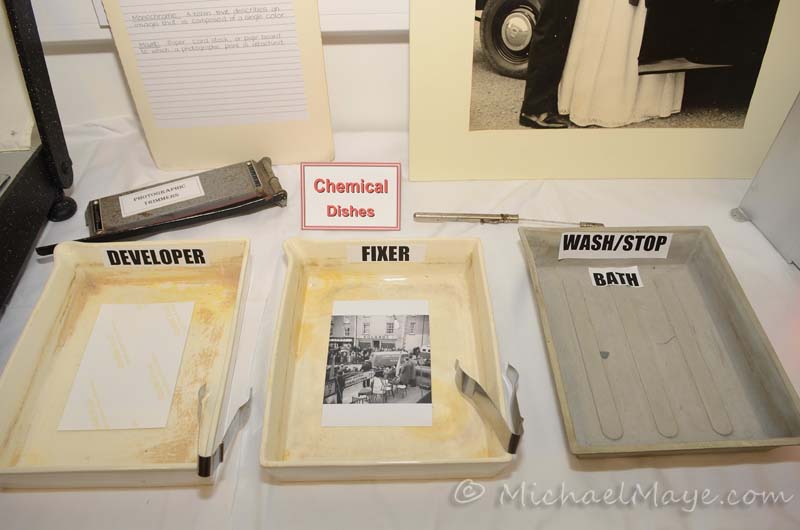 Photo : f/9, 1/60 sec, ISO-100, @ 18mm.
Unfortunately I only had a short while to view the exhibition. I could have spent hours there. There is a huge amount of old cameras and equipment. There are also tens of thousands of old photos from years gone by. Decades of archives. Is amazing how far tecnology has come. The skill needed to use these old cameras and then to develop the photos and the lenght of time it took, sometimes days. Now you can take a snap on your phone and upload it to twitter or facebook and its seen all around the world in seconds!
Latest posts by Michael Maye
(see all)