Swinford Celebrates 1916 on weekend of 22nd to 24th April 2016
Swinford celebrates 1916 is a weekend of events to commemorate the 1916 rising. The first event took place last night, "1916 The view from the west, Evidence from the military archives". This was a hugely interesting talk given by Marie Bohen, special collections librarian in N.U.I.G. There was a great crowd in attendance on the night. I have videoed the whole talk and I hope to get the video uploaded to the site sometime in the future.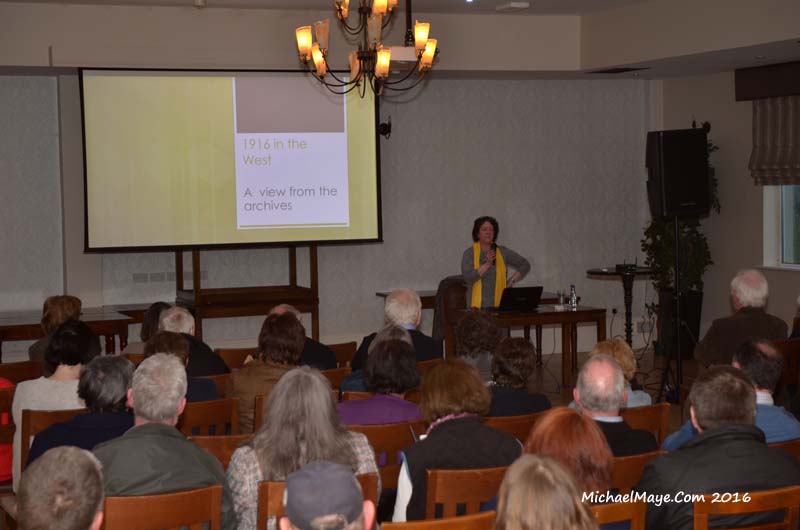 This was the first of many Swinford celebrates 1916 events. Swinford Comholtas will host an evening of "Memories and Music" in The Cultural Centre on Saturday April 23rd at 8pm as part of the "Swinford Celebrates 1916" weekend. This community event, which is open to all promises to be a most enjoyable evening. The historical pageant will include music, narration, song and dance.
Commemorative Parade on Sunday April 24th as part of "Swinford Celebrates 1916" weekend. It is proposed that the parade will be held after 12 o'clock mass, led by Midfield Pipe Band through the town, concluding with a tree planting ceremony by Swinford and District Gardening Club on Dublin road. The proclamation will be read after the tree planting. There will also be an exhibition handball match by Swinford handball club at the handball alley at Riverside after the tree planting.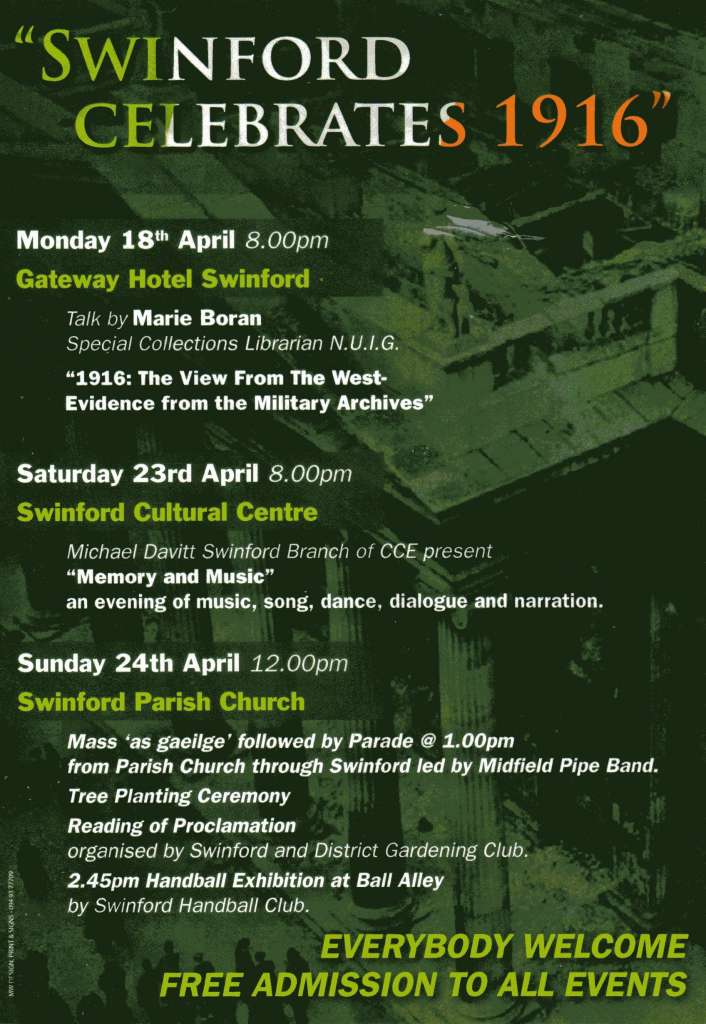 Latest posts by Michael Maye
(see all)