Here's some video footage of Swinford Comhaltas at St Patrick's Day 2015. Swinford Comhaltas played on stage before the St Patrick's Day Parade commenced in Swinford.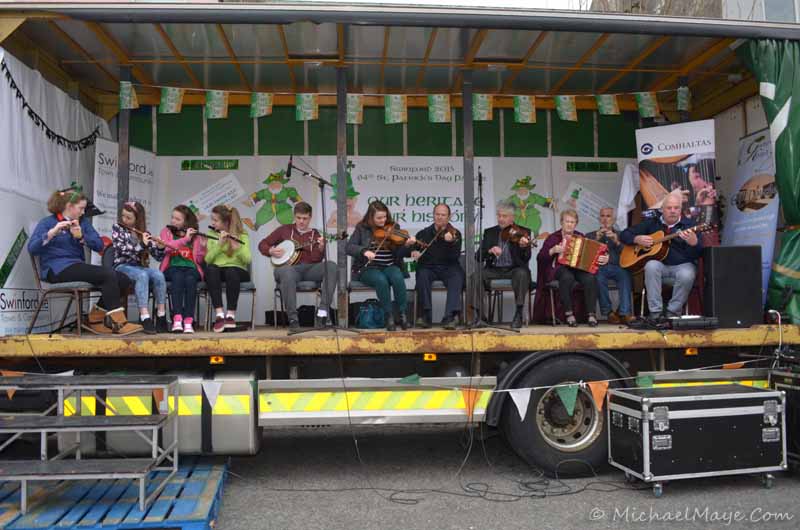 Swinford Comhaltas players in the video are, Avril Kneafsey, Sarah Toner, Breege Gleeson, Katie O'Brien, Stephen Mc Donnell, Allanah Thornburgh, Rob Thornburgh, Jimmy Murphy, Margaret Waters, Terry Coleman and Paddy Mc Donnell.
Apologies on the lens flare in the video. The sun was extremely strong and it did not help that I was shooting straight into it. If I'd seen it at the time (could not see the screen hardly at all!) I could have done something to mitigate the flare somewhat. I had to shoot from the opposite side of the road. It was also a pity that the main street was not closed off to traffic until later.
You can view other Swinford St Patrick's Day Parade videos here.
Latest posts by Michael Maye
(see all)