The official opening of Swinford's new cultural centre was performed recently by An Taoiseach Enda Kenny. There was a large attendance at the ceremony and credit has to be given to former Councillor Joe Mellett who saw the project through to completion.
Photo: f/4.5, 1/200 sec, ISO-200, @18 mm.
An Taoiseach Enda Kenny also unveiled a commishoned bust of Dr Philip Cawley. Dr Cawley was Enda's Godfather and was best friends with Enda's father Henry. After the unveiling I took this photo with Catherine Cawley and Philip Cawley, whom as it happens used to be looked after by my late Grandmother who used to work for Dr Cawley many years ago!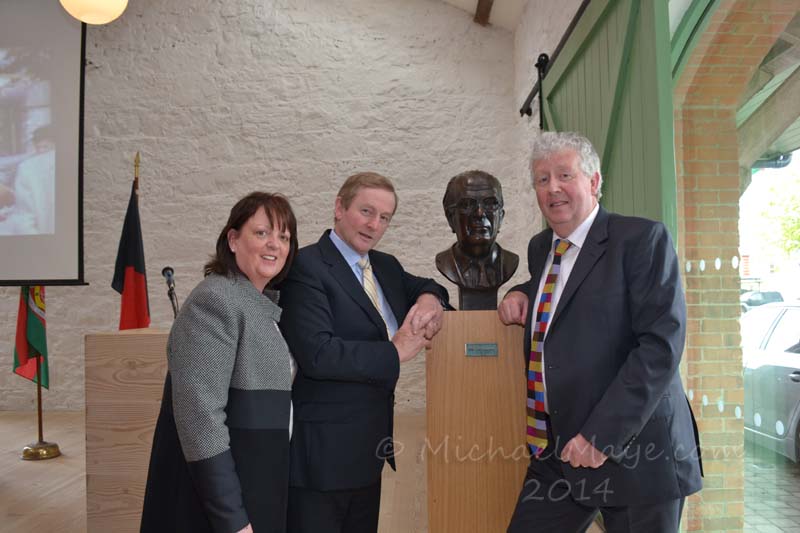 Photo: f/4, 1/30sec, ISO-180, @18 mm.
An Taoiseach took some time out to show his support to Swinford Tidy Towns committee members, Michael Maye, Douglas Kelly and Joe Mellett with all the great work they are doing.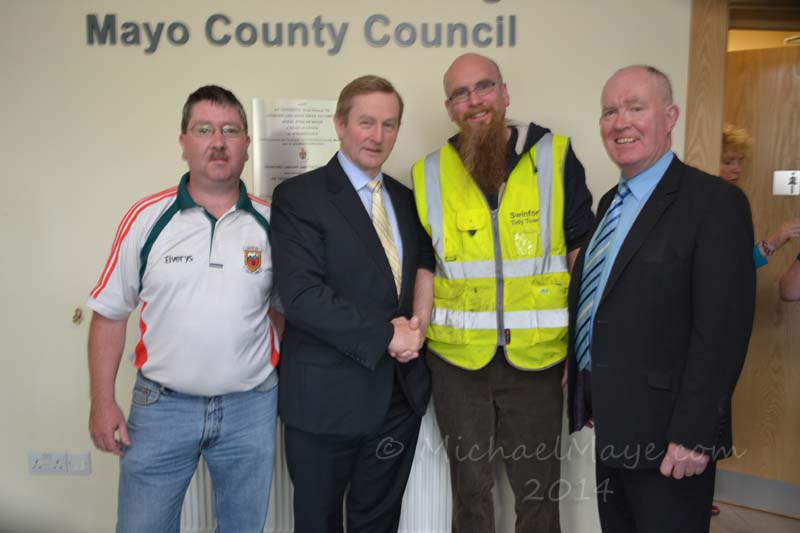 Photo: f/4, 1/30sec, ISO-360, @18 mm.
Swinford cultural centre and the new library beside it is located at the old railway station.
Latest posts by Michael Maye
(see all)