Winter Frosts 2016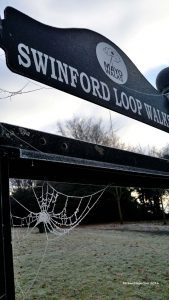 Some winter frosts 2016 from earlier this month. As is always said, (and especially in the camera club), the best camera in the world is the one you have to capture the shot! Took a couple of shots one frosty morning while out on weekly tidy towns duty.
About 20 minutes after I took these shots, the frost had thawed! Always take the shot, if I'd waited until I went back with my camera, I'd have missed these.
Shots taken with a camera phone, just changed camera setting to macro/close up and focused on the spiders web. Taken at the playground in Swinford.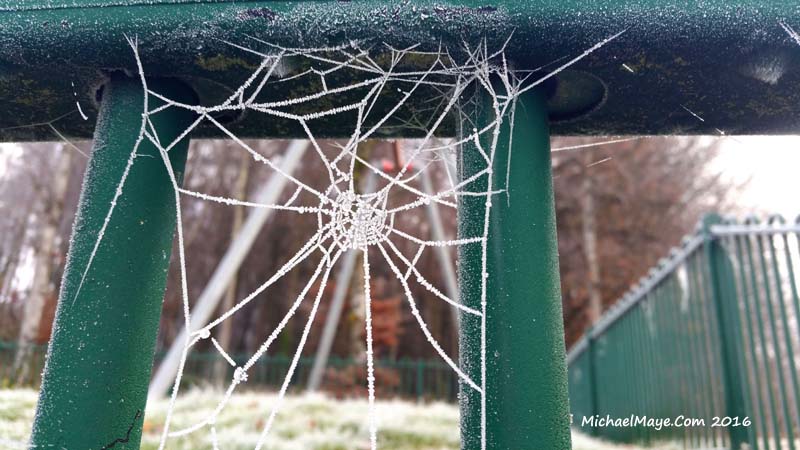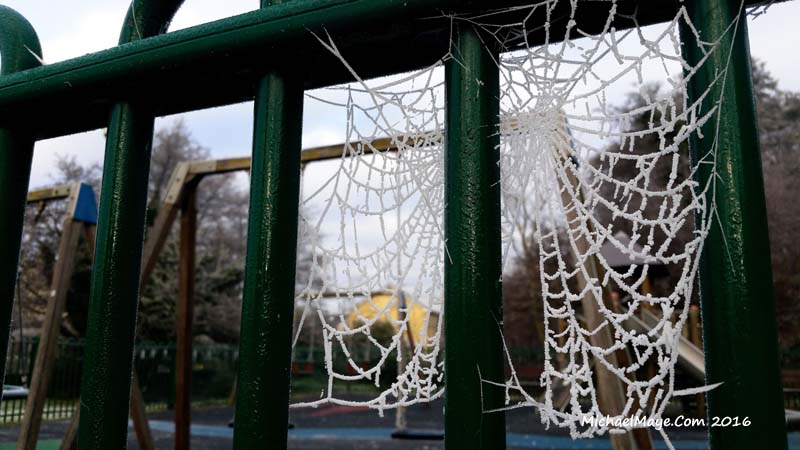 Latest posts by Michael Maye
(see all)